Aston Villa manager Steve Bruce is that he is well aware of the difficulties at the club, but he is determined to find a way to bring success Villa Park.

The club were relegated from the Premier League after more than two decades of enjoying top-flight football. Regarded as one of the most successful club's in English football, they have certainly struggled a lot in recent years. Former owner Randy Lerner has been heavily criticised for this decline and this led to the ownership change this season. However, the club continue to struggle on and off the field.
Ever since Steve Bruce took over as the new Aston Villa manager from Roberto di Matteo, the club's fortunes have been on the up.

The club are undefeated in the last five matches and it has seen them rise up to 14th in the Championship. Manager Steve Bruce saw his team get a 2-1 win over Blackburn Rovers during the weekend. Incredibly, this was the third victory in four games for the club. They only dropped points against Birmingham City – in the Midlands derby – during this period. Bruce was especially relieved after the Blackburn game, as he felt that it was a big test for his team.
Aston Villa have declared that Steve Bruce has been chosen as the club's new manager.

The former Hull City and Sunderland boss has replaced Roberto Di Matteo at Villa Park, following his sacking on October 3, has he could only earn just a win out 12 matches this season.
Steve Bruce started his new job as Aston Villa boss this weekend, playing host to Wolverhampton in the English championship.

The local derby ended with a 1-1 draw, leaving both sides to share a point. The game ended as the fifth home league draw this term but could have been worse for the former aspirant of the Three Lions job
Aston Villa fans have not had much to cheer about over the last 18 months, however, the appointment of Steve Bruce as manager of the club has already brought optimism around Villa Park. Bruce has been in charge of the club for three games so far and has been able to bring two wins and a draw from those three fixtures.
His first game in charge was a home derby against Wolves. Villa showed plenty of fight in that tie. They were outplayed by a very good Wolves team at times but Bruce's men were able to stay in the game and showed the character needed to come away with a well-earned point.
Aston Villa management appointed Steve Clarke as interim manager of the club, following the sacking of Roberto di Matteo.

Roberto brought in Clarke when he took over at Villa to assist him. Di Matteo was appointed in June following the relegation of the club from top flight English football. He brought in Clarke to assist, but the poor run of games led the Aston Villa management to sack him.
It is becoming increasingly likely that Aston Villa is going to sack their manager Roberto Di Matteo after their poor start to the season. Indeed Aston Villa was keen to mount a serious push for promotion as from this year itself, but they are finding themselves struggling at the wrong end of the table.
Aston Villa has only won one game in their 11 games in the Championship, and it seems unlikely that their form will change soon. It is believed that the Aston Villa's owner has lost faith in Roberto Di Matteo and is looking for another manager to help guide the team to the Premier League.
Aston Villa manager Roberto Di Matteo has criticized his team after their defeat against Bristol City.

He said that he was disappointed by the way they played and stated that they do not look like a team. He said that there is no cohesion and that it appears that each player wants to do their own thing on the pitch.
Two clubs with great histories but uncertain futures put on a fantastic game of football, as Aston Villa and Nottingham Forest shared the points after a 2-2 draw in front of over 30 thousand supporters at Villa Park. Villa will be disappointed that they couldn't take all three points however and were left to rue a number of missed chances.
This was a good attacking performance from Roberto Di Matteo's men and if the manager can just shore things up at the back, Villa should be able to take all the points in similar clashes and start to climb up the league.
The club currently sit 17th in the table and the Premier League may look a long way off, but things can change quickly in the Championship and a decent run could put Villa back near the promotion spots. The players just need to learn from this result and show more composure on the ball in the next game.
Aston Villa are without a victory since February and the record did not change even after the arrival of Roberto di Matteo.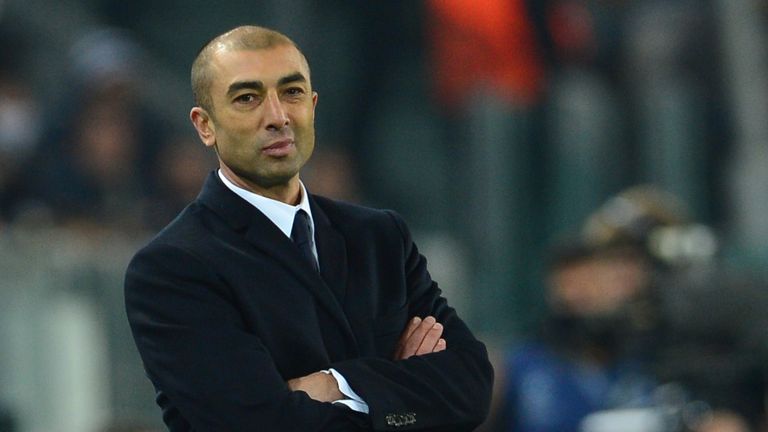 The Champions League winning manager was appointed as the replacement for Paul Lambert. It was apparent that the Italian was going to have a tough task on his hands in order to manage a club that has been in difficult times for several years. A change of ownership coupled with an extremely poor squad have left Aston Villa in a very difficult situation, but none would have imagined that Di Matteo would start his regime with back-to-back defeats.
Pages